10000+ CUSTOMERS TRUST GRIFFY
The Magic of Business Card,
In The Palm of Your Hand.
Designed for your future.
World's most advanced smart business card integrated with NFC chip. One TAP to people's phone to share your business seamlessly.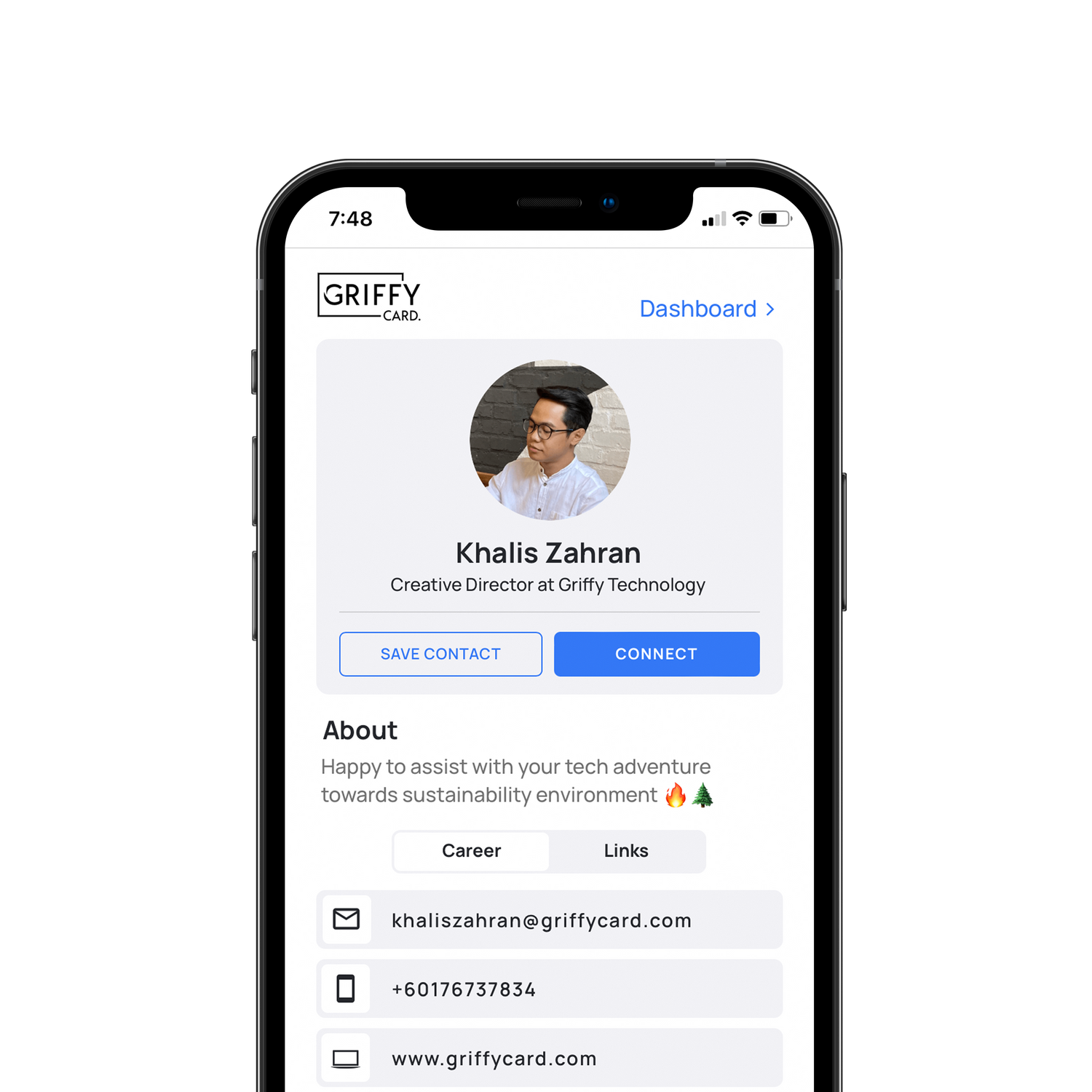 Memorable Experienced.
Create an unforgetable first impressions to engage them with your digital profile. All at their fingertips.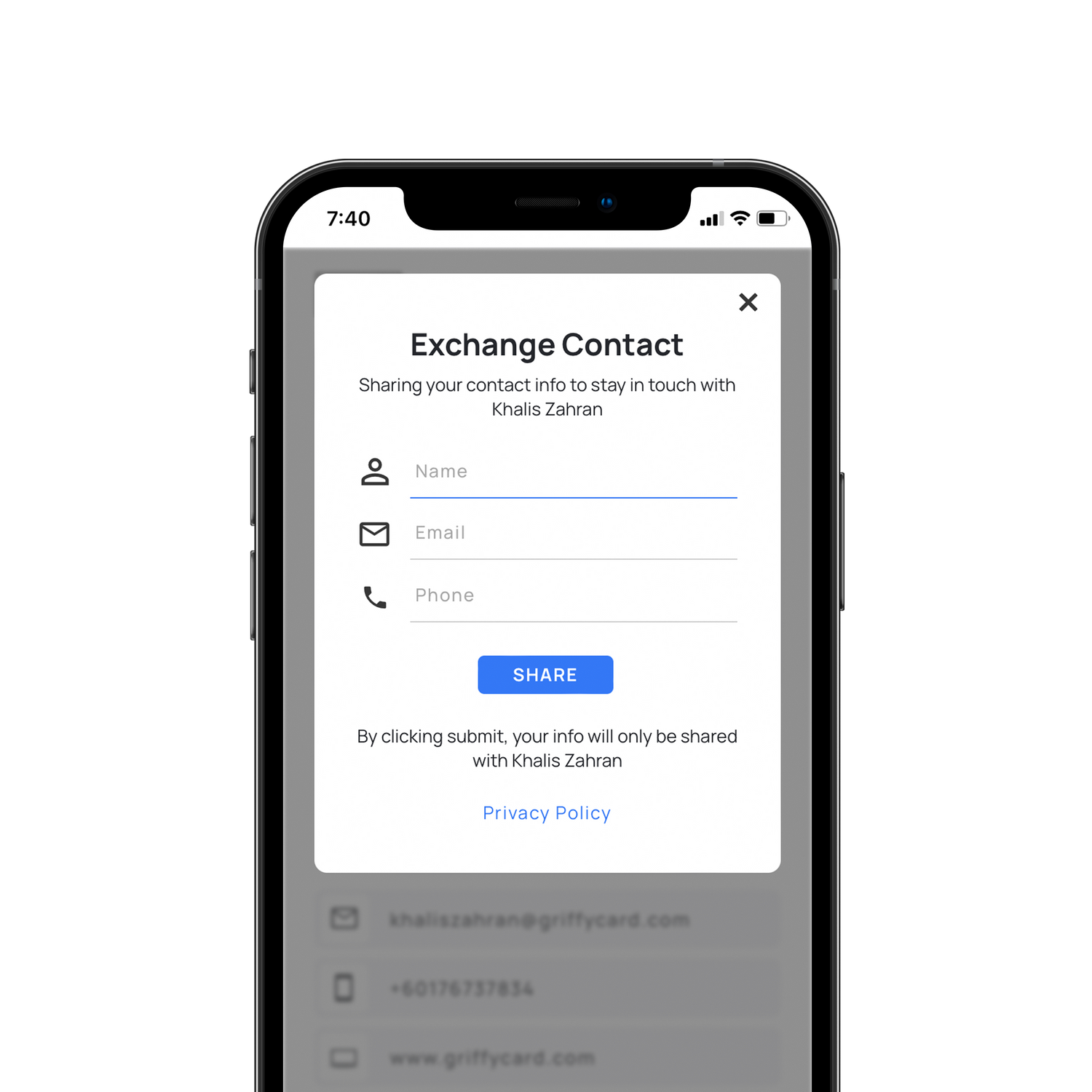 Losing your leads?
We got you. Acquired new leads through Connect and get them into your deals.
Whole New Experience for Name Card Shopping.
Grab a Griffy smart product

Choose from our variety of product design to match with your style.

Shop All Products

Build your digital profile

When your product arrived, simply activate it and start customizing your profile.

How to activate

Start sharing

Share your business with just a TAP to people's phone and create your network
Security at every level.
Your personal data is protected by AES-256 data encryption system.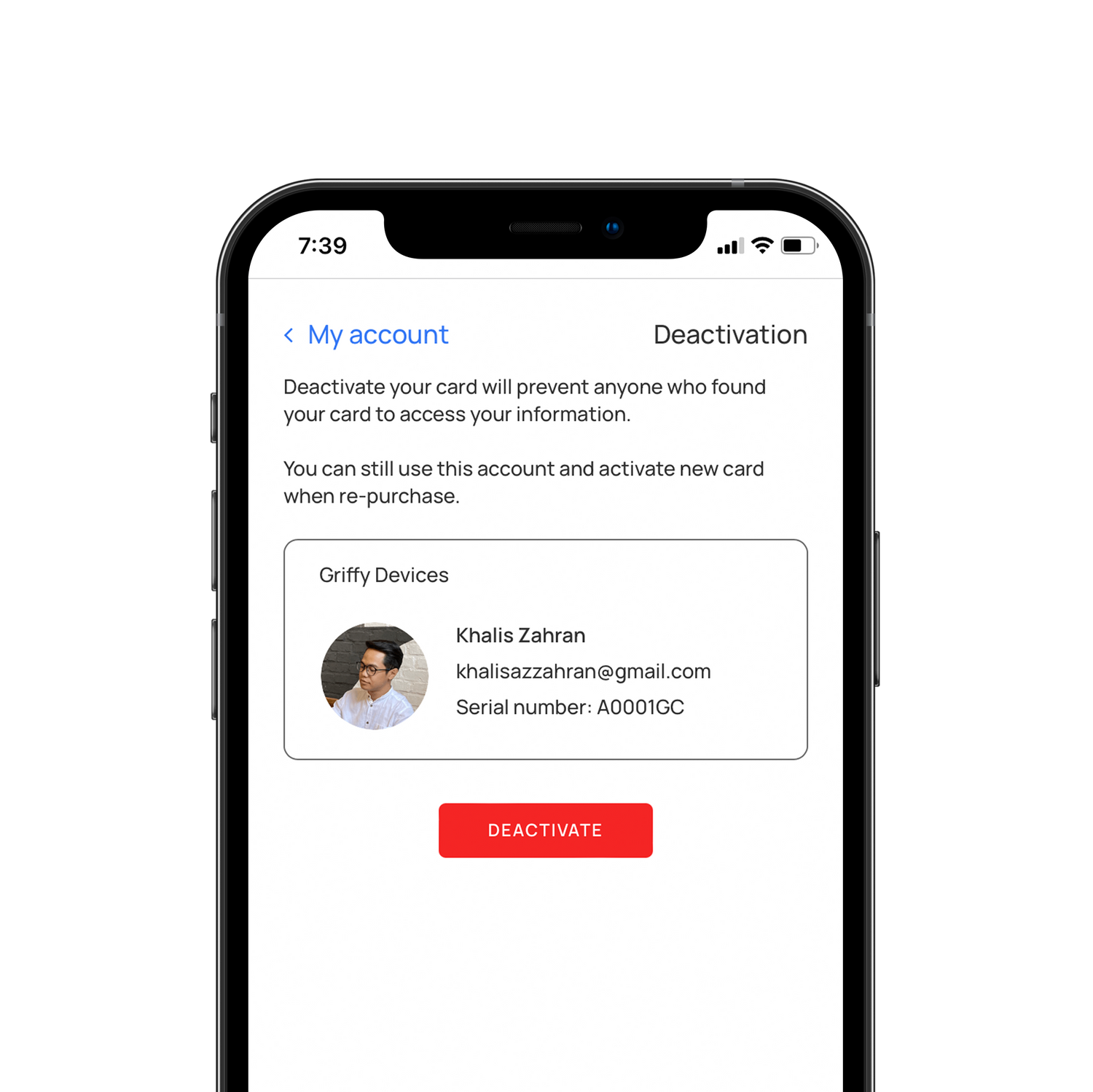 Card Loss?
Deactivate your card will prevent anyone who found your card to access your information.